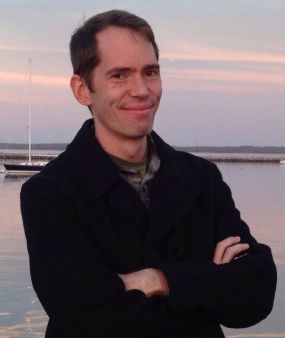 Contact information
Rob Reeder
Google
76 9th Ave., 4th Floor
New York, NY 10011
212-565-0000
reeder (@) cs.cmu.edu
https://www.linkedin.com/in/roreeder
https://twitter.com/moduloprime
Bio
I am a researcher at Google, where I work on user experiences related to online security and privacy. Before joining Google in 2013, I worked as a usable security researcher in Microsoft's Trustworthy Computing division, and before that, I completed my PhD in the Computer Science Department at Carnegie Mellon University. At CMU, I was a member of the CUPS lab, advised by Lorrie Cranor. I continue to build products and do research in my thesis area of human-computer interaction and computer security and privacy.
Research interests and experience
I am interested in developing user interface techniques to help users understand risks to their privacy online and allowing them to manage who may access data they store and share online. For my thesis, I created the
Expandable Grid
, an interactive graphical visualization technique for creating, viewing, and editing security and privacy policies. My work has been applied to setting file permissions, displaying Web P3P privacy policies, specifying building access control policies, and setting storage policies in a distributed file system.
In 2006, I was a summer intern at the IBM T.J. Watson Reseach Center in a group doing research in enterprise privacy policy authoring. The group had developed SPARCLE, a Web application for authoring policies in natural language. While working with SPARCLE, I developed the idea of Expandable Grids, a novel interaction technique for visualizing and authoring security and privacy policies. Developing and testing Expandable Grids in a variety of policy contexts has become the primary focus of my thesis.
Before starting graduate school, I was a researcher in the User Interface Research Group at Xerox PARC (now PARC). At PARC, I worked on WebLogger, a system for capturing mouse and keyboard events, and Web-Eye Mapper, a system for incorporating eyetracking data into Web page usability analysis.
Leadership experience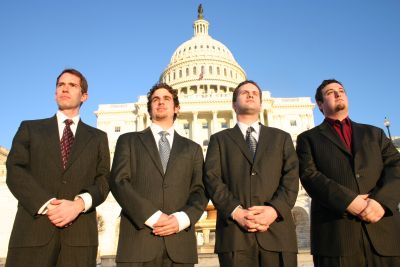 In 2003, I was elected president of Carnegie Mellon's Graduate Student Assembly. I served as president during the 2004 calendar year. As president, I served as the main contact between the graduate student body and the CMU administration, the undergraduate student body, and local, state, and federal governments. I helped open lines of communication with the graduate student body by creating a new officer position to build and maintain a website and by establishing an email list that went out to all graduate students. I led an initiative to lobby the federal government to ease visa restrictions for international students and scholars and was part of an effort to lobby the federal government for reduced taxes on doctoral student stipends and lower interest rates on graduate and professional student loans.
In my department at CMU, I served in three leadership roles. First, as department Ombudsperson, I provided an objective source of counsel to graduate students for any kinds of problems they had with our program. Second, I served as a member of our Doctoral Review Committee, a committee of graduate students, faculty, and staff that to discusses issues relating to the curriculum and culture of the PhD program in the Computer Science Department. Finally, I served on the Speakers' Club, a group of faculty and selected students who evaluate other students' speaking ability. Giving a talk before the Speakers' Club and receiving passing marks is a requirement of our PhD program.
Athletics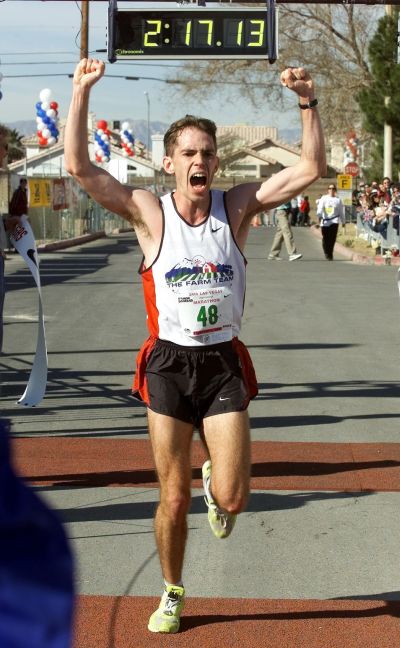 I had an exciting and distinguished career as a long distance runner before starting graduate school. For several years after college, I was a semi-professional distance runner for the Nike Farm Team, running primarily distances from 5000 meters to the marathon. I won the Las Vegas Marathon in 2000 in a time of 2:17:15 against a field of nearly 3000 runners, thereby qualifying to run the 2000 U.S. Men's Marathon Olympic Trials in Pittsburgh.
In college at Stanford, I was the PAC-10 conference track and field champion in the 10K in 1997, and was a two-time NCAA Division I All-American at the indoor 5K and outdoor 10K. I was elected captain of the Stanford Cross Country team for three years from 1994-1996 and for the Track and Field team in 1997. In 1996, we won the NCAA Division I Cross Country Championship.
I no longer compete at the national level, but I do still run for fun. I have competed in a few races non-competitively since retiring from running, including two triathlons in 2013, the Chicago Marathon in 2006 and the Pittsburgh Marathon in 2002. I also co-founded Carnegie Mellon's Random Distance Run (with my good friend and fellow distance runner / computer scientist Adam Wierman).
Other interests
In my non-copious spare time, I like to run, bike, and study piano jazz.